Our team includes a diverse family of individuals of all ages and experiences. Read about our experts and contact us if you have any questions!
Ashley Hedemann
Chief Executive Officer
learn more about Ashley
Ashley Hedemann came to Habitat over ten years ago as a construction site volunteer. Through the course of the last ten years, she has helped build over 35 homes and has held several roles within the organization. Past roles include construction volunteer and volunteer coordinator. She enjoys her current role within the organization as it allows her to pursue her passions of adult education, construction, and community building. Although she has moved away from the Fresno area, she still calls Fresno home and continues to look for ways to serve the Central Valley!
When Ashley is not engaging with the amazing community, she enjoys hiking, baking, and spending time with her husband, daughter, and fur children.
email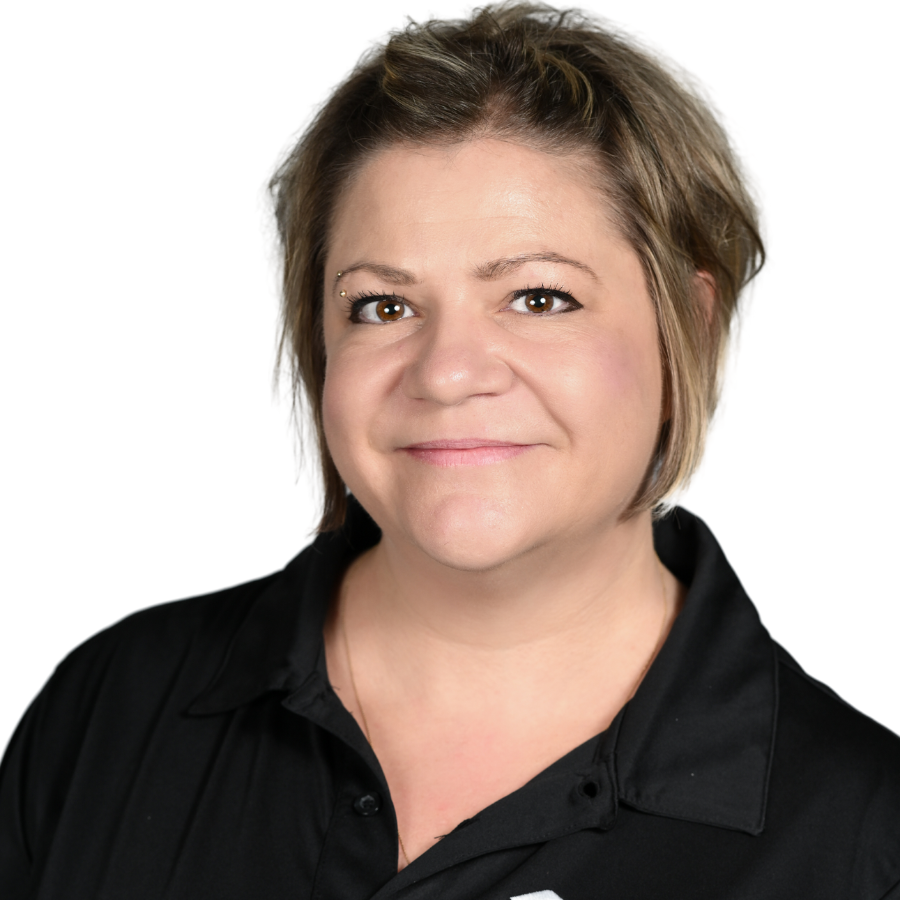 Stacey Simpson
Controller
learn more about Stacey
Stacey Simpson is the controller for Habitat for Humanity Greater Fresno Area. Stacey was born and raised in Fresno, CA and graduated from California State University Fresno with a Bachelor's Degree in accounting. Stacey began her career with a local CPA firm which performed Habitat Fresno's annual audit of the financial statements, and quickly fell in love with the mission and principals of Habitat. She has been with us ever since!
As a non-profit, Stacey understands the unique environment in which Habitat Greater Fresno Area operates and the issues it faces. She feels blessed to be part of the vision and to know that the work she does helps families realize the dream of homeownership.
email
Mandy Ramirez
Staff Accountant
learn more about Mandy
Mandy was born in Spokane, Washington and sailed from the port of Seattle to the port of San Francisco. At 13, she moved to the Central Valley. She later graduated from Fresno City College with an associate's degree in general studies. Mandy attended SJVC and graduated with another associate's degree in diagnostic medical sonography with a plan to enter the medical field. After it became increasingly difficult to get started on her career, Mandy returned to school and earned a bachelor's degree in accounting. She has worked successfully as an accountant for five years!
Mandy has been married to her loving husband, Joshua, for ten years and they have two children together! In 2015, Mandy and her husband became homeowners, but they found the process incredibly difficult and stressful despite their hopes of it being an exciting adventure. Now, Mandy enjoys working for an organization that helps others reach the reality of becoming a homeowner in this difficult market.
When she isn't making sure Habitat Greater Fresno Area's bills are paid on time, Mandy enjoys reading, listening to music, and playing with her children.
email
CONSTRUCTION & NEIGHBORHOOD REVITALIZATION
Ramiro Lara
Assistant Site Supervisor
learn more about Ramiro
Ramiro Lara, a skilled carpenter, joined our team in 2020 as a construction site worker! He has lived in the Fresno area for the past 22 years and brings with him seven years of construction experience. Our construction crew will tell you he's already making a big impact at our job sites. He's so excited to be at Habitat for Humanity where he can share our vision of making homeownership possible.
email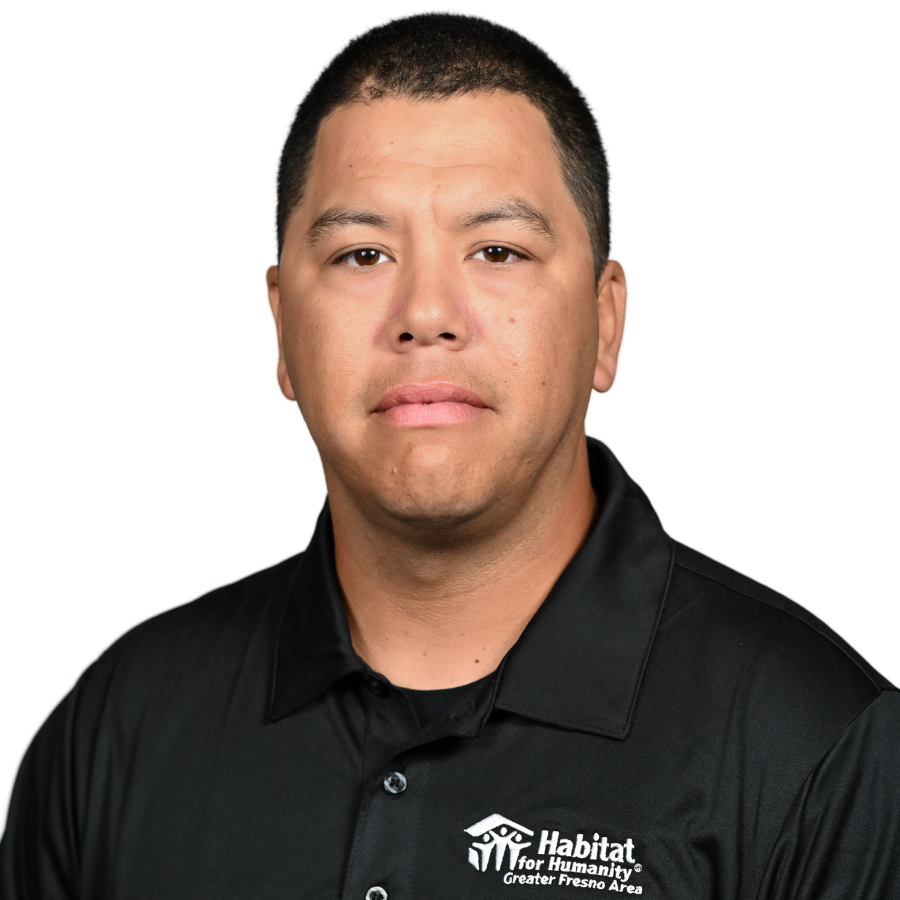 Alfredo Sandate
Construction Site Worker
FUND DEVELOPMENT & MARKETING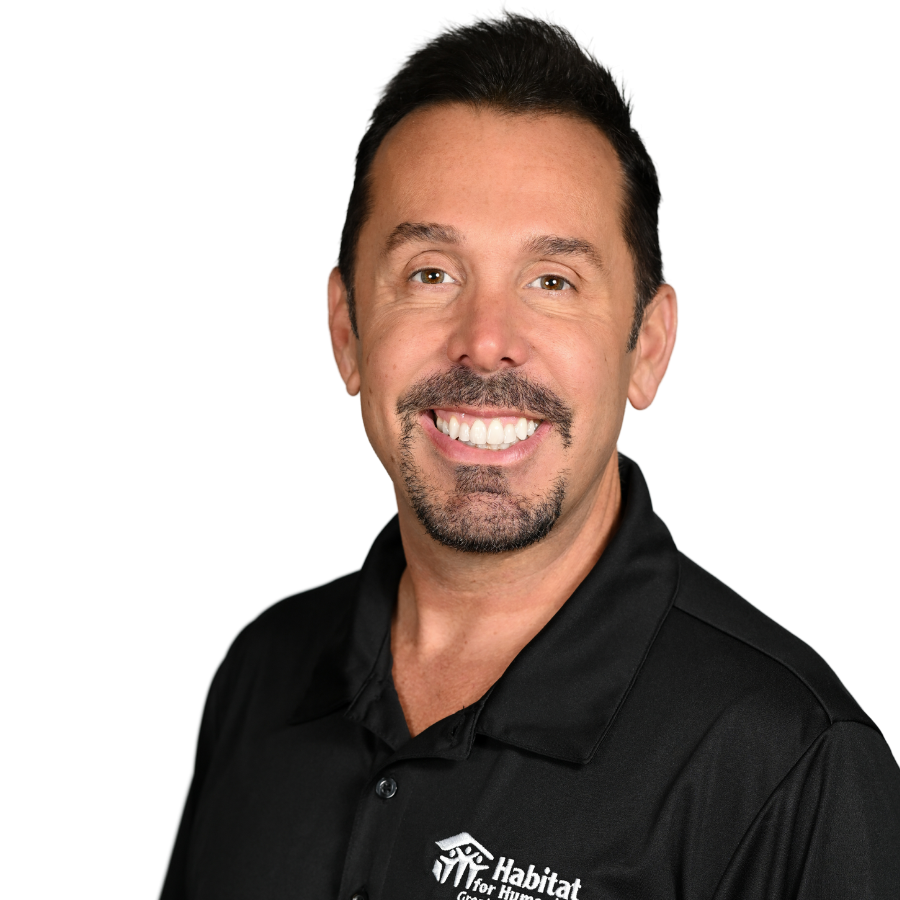 Cary Catalano
Development Director
learn more about Cary
Born and raised in Fresno County, Cary Catalano's passion is providing families with the tools they need to be successful. And, it is this passion that has made up the fabric of all of his community involvement and daily work. Cary has served as Habitat's Director of Development since 2004 and has used his talents in communications, public and government affairs to increase the visibility of Habitat's mission of seeking to put God's love into action, and to bring people together to build homes, communities and hope.
Through his work, Cary has been called upon by several mayors to lead major city-wide initiatives designed to revitalize neighborhoods and redirect needed resources back to those initiatives, including his service as the co-founder of Fresno First Steps Home, which is a local 501 (c)3 designed to raise private sector funds to address Fresno's chronic homelessness and give individuals and families hit by hard times the help they need to get a new start. Cary's passion, coupled with his experience and leadership, have given Habitat a prominent place at local decision-making tables and many unique opportunities to serve families and meet greater needs.
email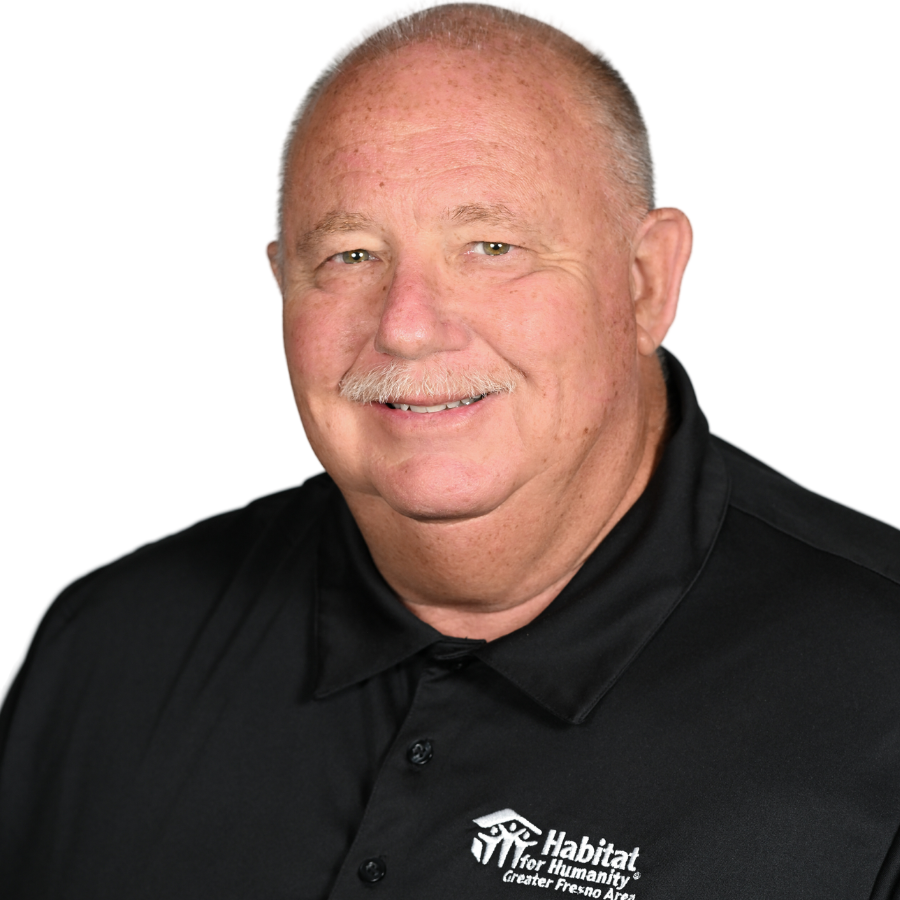 Brad Stevens
Director of Strategic Giving
learn more about Brad
Brad Stevens joins Habitat Greater Fresno Area with over 20 years of experience in development, fundraising, public relations, corporate relationships, and special events. While working for 35 years as a police officer for the Fresno Police Department, Brad was the law enforcement coordinator for the nonprofit program, Valley Crime Stoppers. Following his police service, Brad worked as the director of development for the Marjaree Mason Center before joining Habitat Greater Fresno Area's development team. Brad continues to serve on several boards and committees in the Fresno community.
The foundation of his life and work is comprised of his faith in Jesus Christ and commitment to serve Him. Brad has been married to his wife, Robin, for 32 years. He is the proud father of three daughters and the grandfather of a little girl.
He's excited to work with Habitat for Humanity and be a part of helping people who are in need of safe and affordable housing in our local community. He considers it an honor to work for an organization that puts Christ at the center of their mission.
email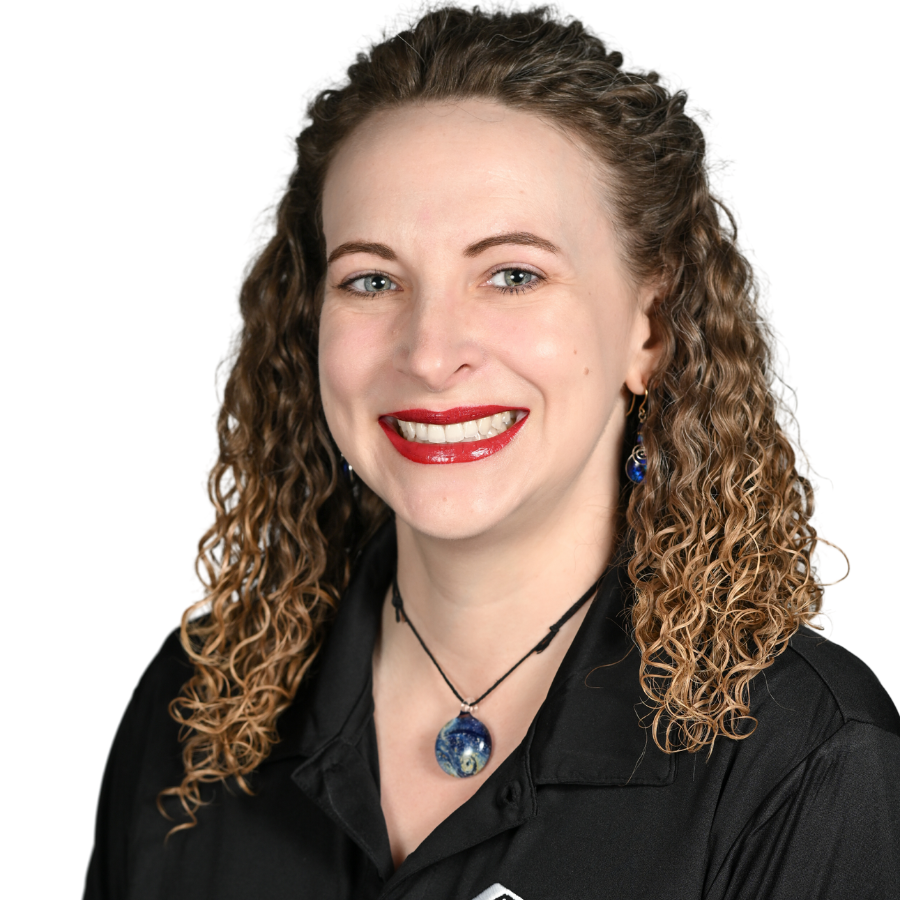 Megan Scholl
Digital Engagement & Fundraising Manager
learn more about Megan
Megan Scholl is a Fresno native with 13 years of experience in the nonprofit industry. Her excitement and passion led her into the role of Digital Engagement & Fundraising Manager with Habitat for Humanity Greater Fresno Area. Connecting with people has been, and always will be, a fundamental part of her life. Making a difference in the world is something that Megan constantly strives to accomplish. At Habitat, outside of development duties, she manages social media, data, and the website.
As someone who struggled to purchase her first house, Megan understands the importance of living under a secure roof. Having a safe place to call "home" can make or break personal hope and future goals.
Outside of the office, Megan has a pack of tiny children who run her life! These demanding little furballs sport four legs, wagging tails (though some of them are stubby), and wet noses. She spends her weekends and evenings hanging out on the couch with these fuzzbuckets where she reads, writes, and partakes in an expansive list of other nerdy activities.
For all ReStore donations, pickups, and scheduling questions or issues, please contact the Clovis ReStore directly at (559) 237-7867.
email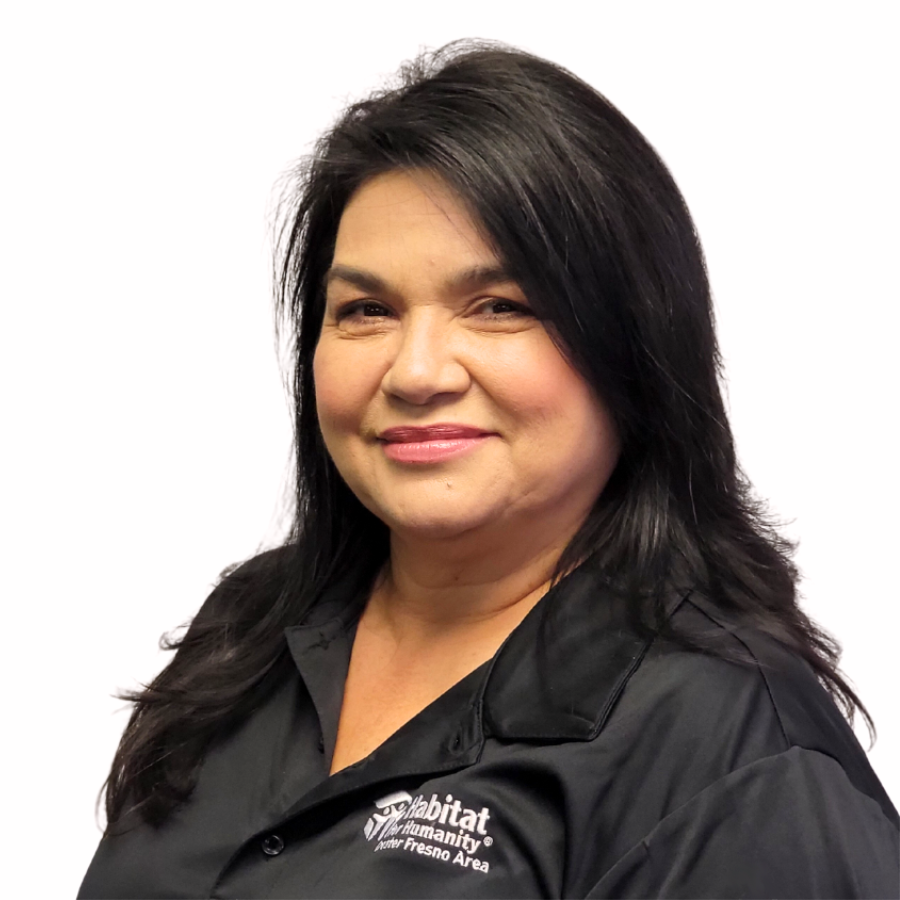 Mary Ayala
Homebuyer Services Coordinator
learn more about Mary
Mary Ayala, Homebuyer Services Coordinator for Habitat for Humanity Fresno County. Born and raised in the Central Valley, a graduate of Madera High School. Mary has worked in the mortgage industry for more than a decade now, and believes the most rewarding part of her job is the feeling of great accomplishment when helping a family achieve the American Dream of homeownership. Helping families improve their living conditions is her driving passion.
Her profession has led her from working with a Federal Credit Union to loan processing for non-profit organization of low-income housing program Self-Help Enterprises, professional loan officer for private developers in affordable housing and for USDA Rural Housing Development, which led to Habitat for Humanity. Providing housing for over 15 years has help her understand the need and the unique environment of non-profit organizations like that of Habitat.
Mary feels truly blessed to be a part of this organization, knowing she can help families realize the American Dream of homeownership and make a difference in our communities all through the work and love of Jesus Christ.
Mary is blessed with a wonderful husband, three children, and eight beautiful grandchildren, she loves spending time with family, cooking, reading and sharing the love of God!
email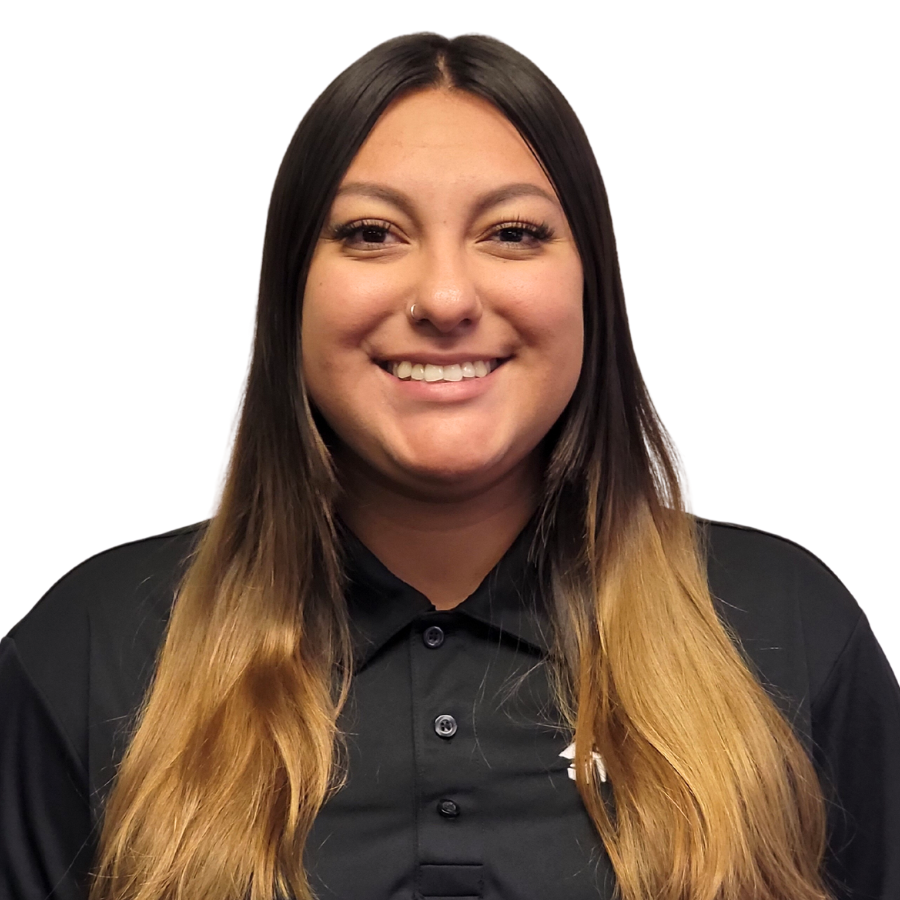 Sophia Lopez-Martinez
Homebuyer Services Specialist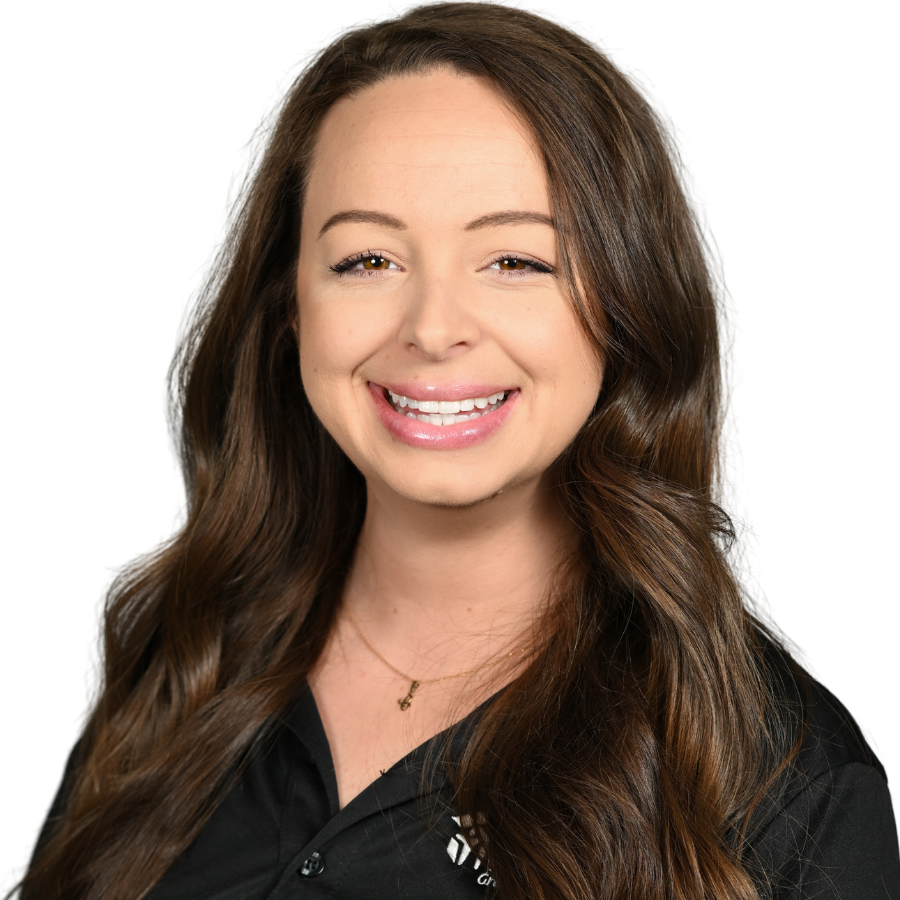 Celena Genest
Volunteer Engagement Coordinator
learn more about Celena
Coming to work for Habitat for Humanity Greater Fresno Area is full-circle and incredibly meaningful for Celena Genest. Celena was raised in Spokane, Washington in a Habitat home. She wasn't exactly swinging a hammer for her sweat-equity, since the house was finished before she entered kindergarten, but she knew the mission of Habitat from a young age. Celena moved to California in 2010 to attend college, and found her passion in the hospitality industry. She worked in catering sales for private country clubs until moving to Fresno in 2020. Celena is most excited to connect the community with Habitat's mission through volunteer work.
In her spare time she loves to travel, hike with her black lab, and go wine tasting.
email