Get ready to empower women to make a difference.
Women Build is Habitat for Humanity's unique way of celebrating International Women Week. International Women's Day is recognized on March 8th each year, but we don't think one day is enough! Habitat for Humanity turns a day into a week and we use that entire week to help women encourage each other to build homes, communities, and hope. Anyone and everyone is invited regardless of your gender identity!
Are you interested in joining Women Build? Contact us at volunteers@habitatfresno.org!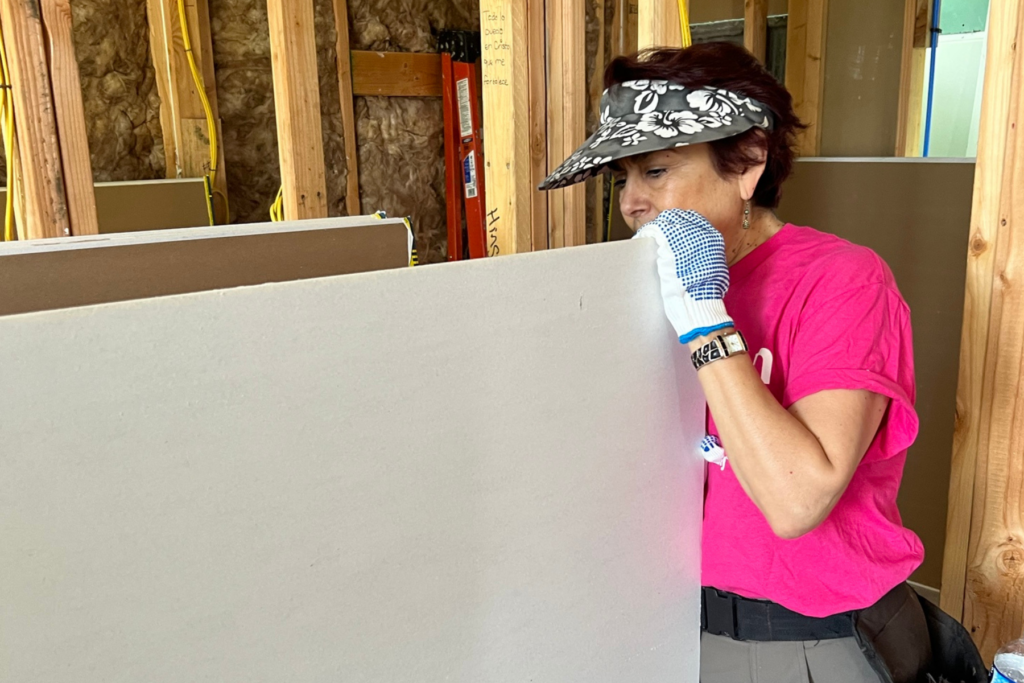 We hosted a special guest as we installed the drywall on one of our Riverdale homes. Thank you to Senator Anna Caballero for joining us during an exciting morning!
When politicians and policymakers join us in our efforts, it helps our collective message reach a wider audience!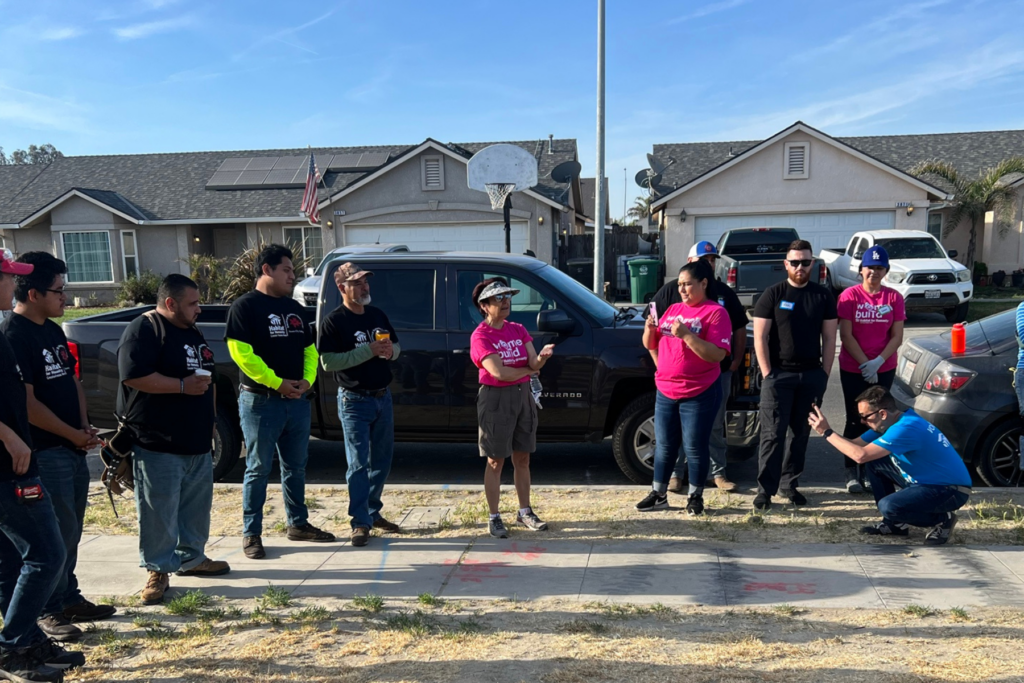 Women Build is a great way to involve your friends and family in crucial work with a lasting impact. Women helping women sends a positive and powerful message. 
When the walls of a home are raised, the house undergoes its biggest step toward taking vertical shape. Raising the walls together as a team symbolizes the restoration of hope!
Riverdale Wall Raising – 2.4.2023
Our Women Build crew raised the walls on one of the Habitat homes in Riverdale! The team was joined by Assemblymember Joaquin Arambula and Assemblymember Esmeralda Soria.
It means a lot for me to have all these women be part of this house, this build.
-Gaspar Carrizoza, future Habitat homeowner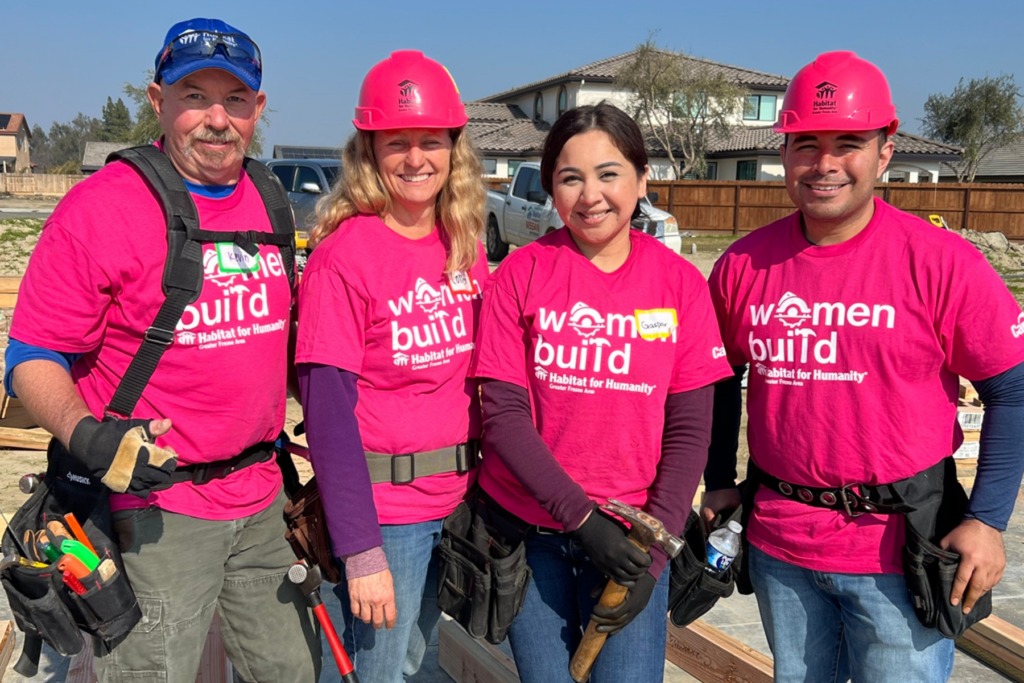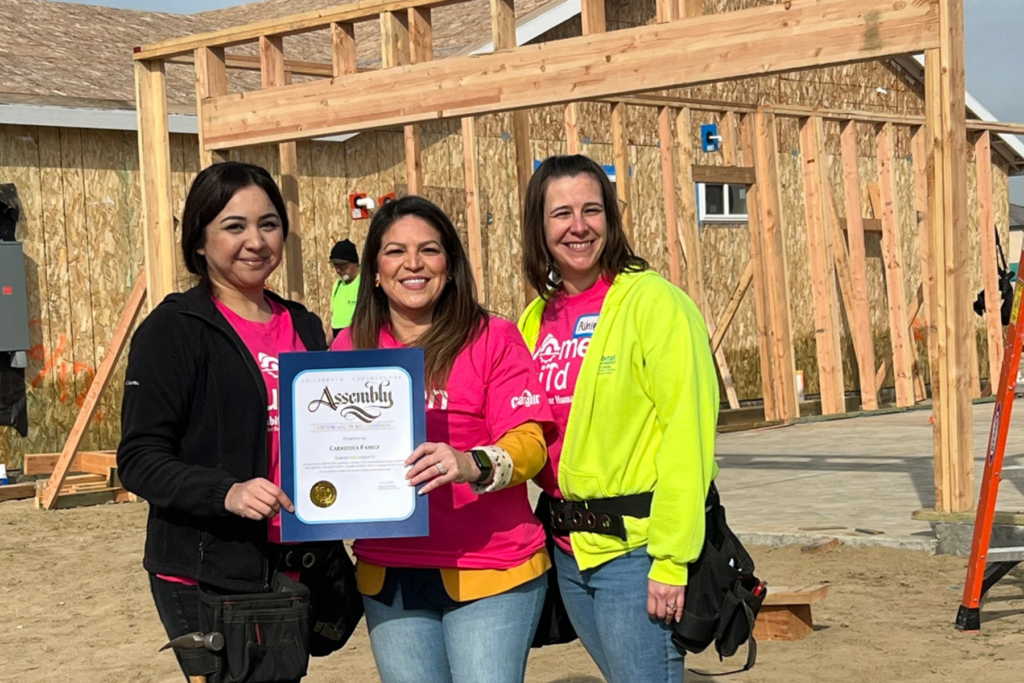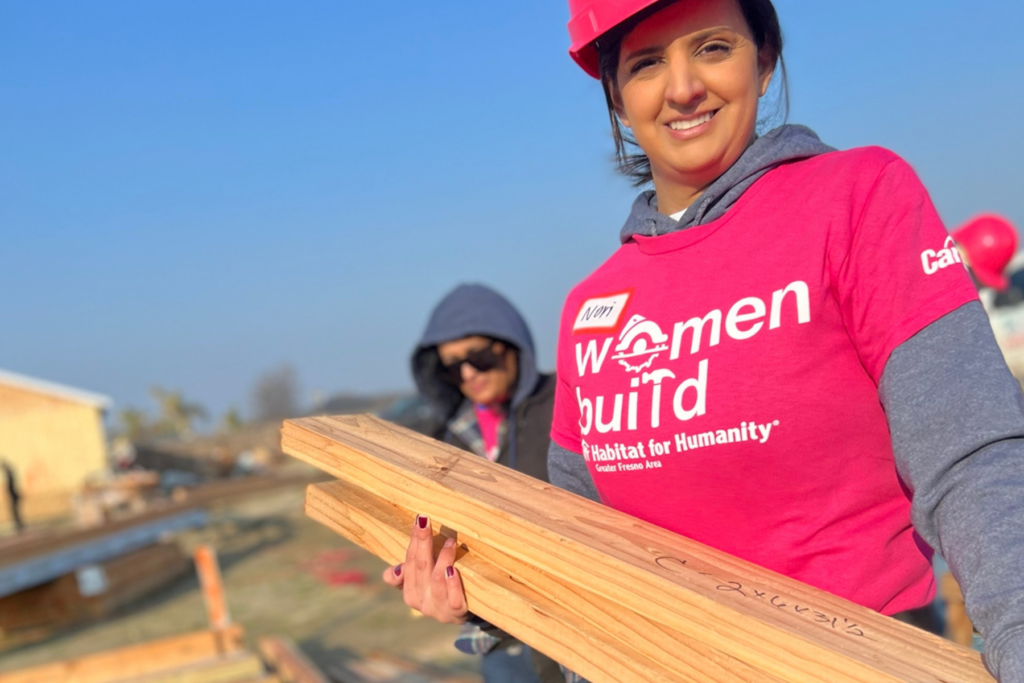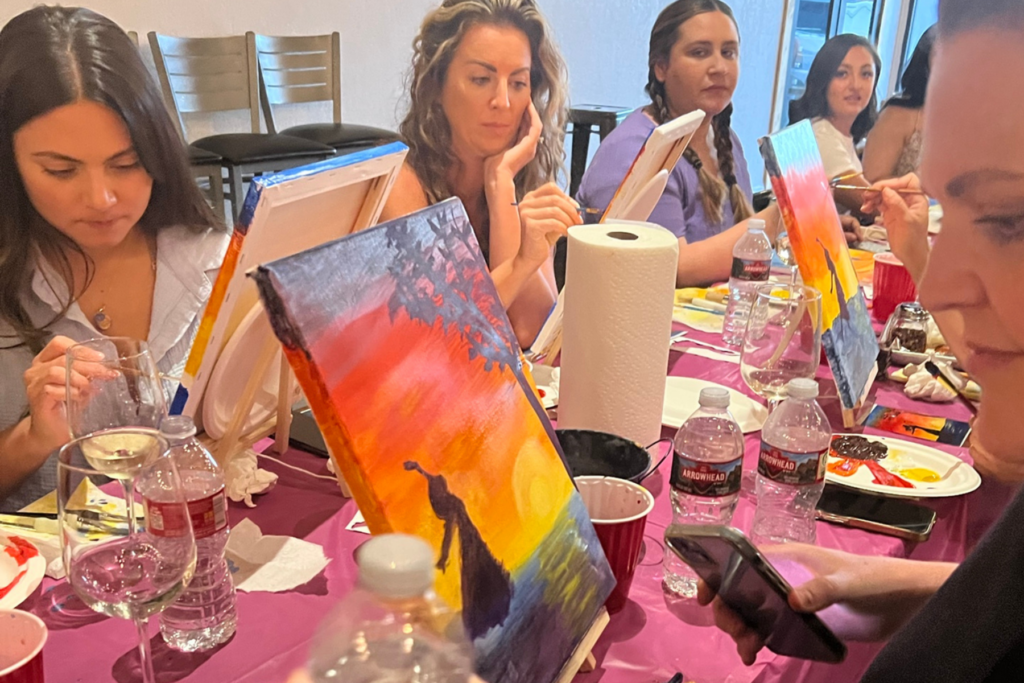 Bottles, Brushes & Building – 8.11.2022
To kickstart our Women Build adventures, we hosted a fun paint night for everyone interested in joining this specialized build!
Everyone was eager to get our Women Build team collected and ready for action! This fun paint night was led by an instructor who encouraged attendees to channel their inner empowerment.
Our goal is to empower women to help families build strength and stability. When offered the right tools, women can succeed in changing their communities.