why volunteer?
Volunteering at Habitat Greater Fresno Area is a great way to utilize your free time and make a difference in the life of someone else! Every single minute you volunteer with us will directly impact your local community. Plus, you'll get the chance to learn some great new skills or sharpen existing ones!
Investing your time in the lives of others can be done by volunteering with Habitat in Fresno or Madera. It's a rewarding experience! We welcome volunteers of all levels and interests, whether it's a group of friends, family, co-workers, or just you.
Get started by clicking the "sign me up" button! Once you receive your account approval through e-mail, visit the dropdown menu to jump to your area of interest. Click here for a copy of our Volunteer Handbook.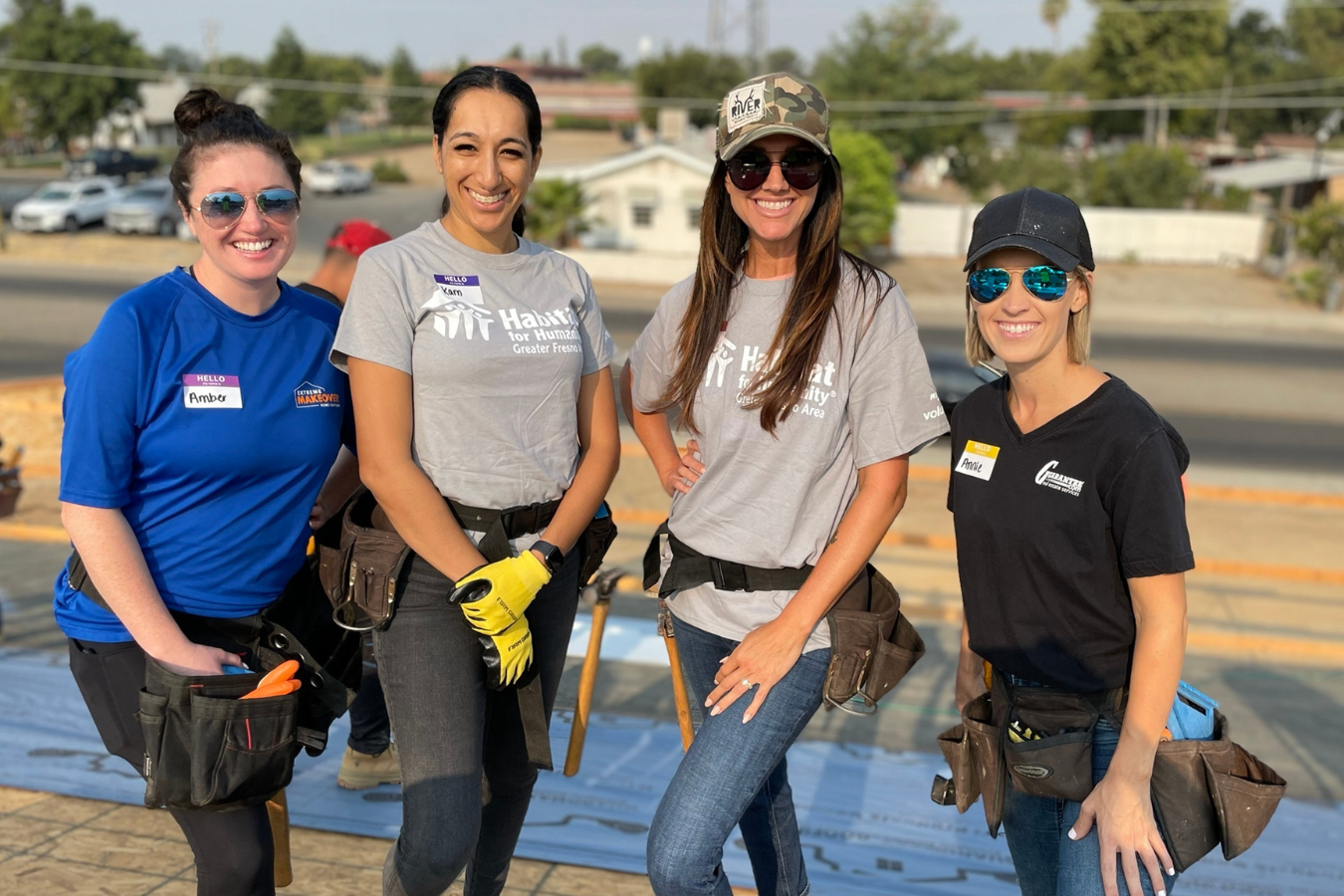 we've been certified!
Points of Light recognizes our organization as a Service Enterprise. We place a focus on volunteerism by leveraging the skills and expertise of our volunteers to increase our social impact and strengthen communities.